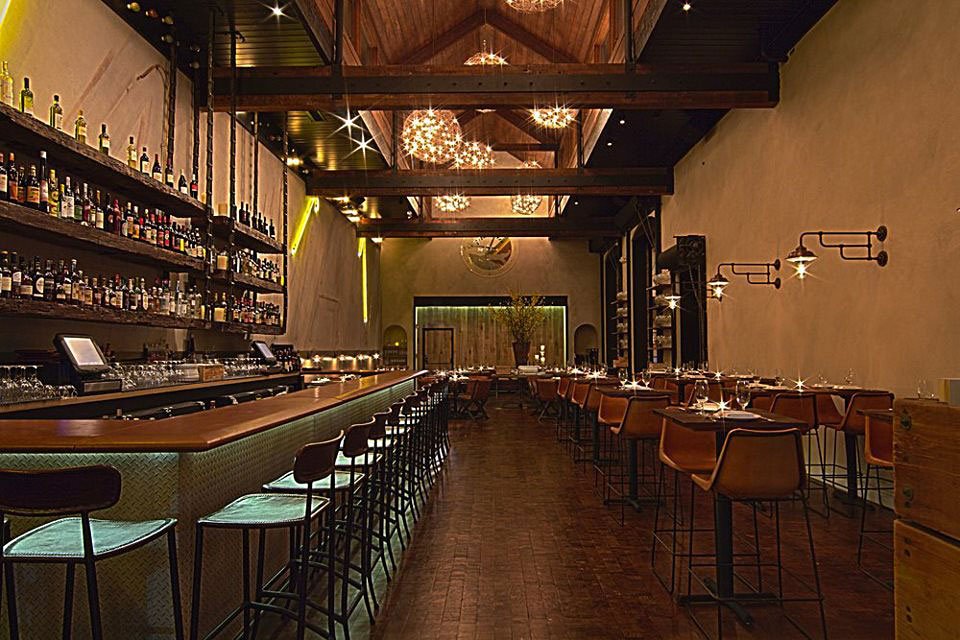 Balena
Top chefs from across the country converge at Balena on February 6 for a culinary event that promises to be a veritable United Nations of food. Executive chef Chris Pandel and co. have teamed up with the James Beard Celebrity Chef Tour to host a special Beard House experience right here in Chicago. Revered chefs such as Jonathan Waxman of Barbuto in New York City, Chris Cosentino of Incanto in San Francisco, Gerard Craft of Niche in St. Louis, and Andrew Carmellini of The Dutch, Locanda Verde, and Lafayette in New York are lined up to bring a powerhouse menu to Balena, with proceeds benefitting the James Beard Foundation. Each chef is tasked with one dish, resulting in a five-course, wine-paired gustatory masterpiece, plus dessert from newly appointed Balena/The Bristol pastry chef Sarah Koechling.
The meal opens with scallop crudo in its shell via Carmellini, followed by fermented squash agnolotti from Pandel. Next is grilled octopus with clams, nduja, and green garlic by Cosentino, chicken with crispy potatoes, pecorino, and rosemary from Waxman, and Craft concludes the savory succession with melted pork shoulder, popcorn, pecans, Brussels sprouts, and hickory. For dessert, Koechling is whipping up chocolate and hazelnut croccante, citrus marmellata, caramel krispies, and gianduja gelato.
Balena
633 N. Halsted Street, Chicago
(312) 867-3888
Website
Matt Kirouac has been writing about food for publications in Chicago and around the country for several years now.
Follow Matt Kirouac on Twitter: @Mattsland