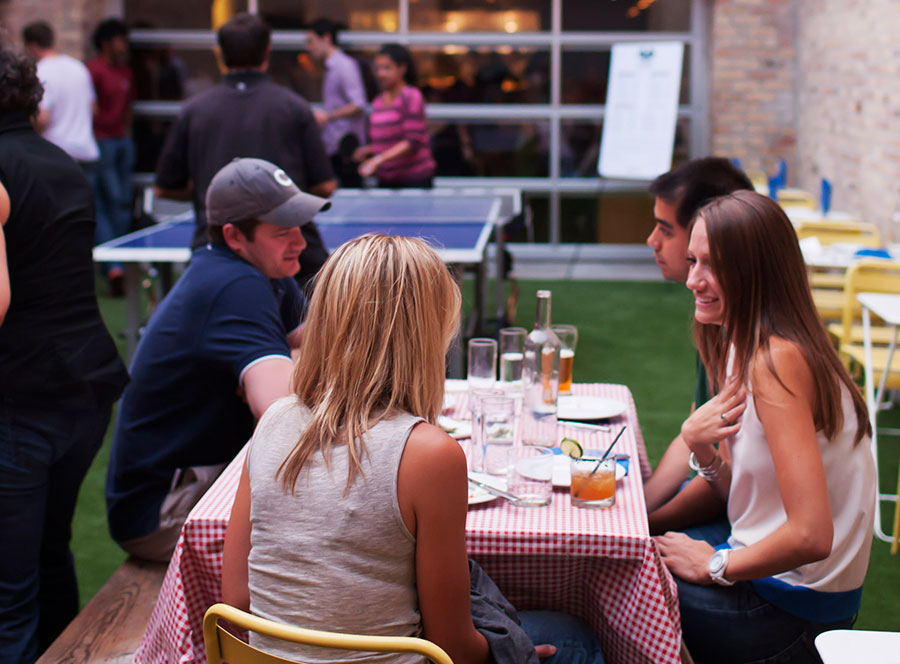 Ada Street
Art and food are natural bedfellows, so it's an apt segue for a restaurant to host a benefit for a local theatre company. And that's precisely what's going down at Ada Street this Sunday, August 25, where their backyard bash benefits Cock and Bull theatre company. It's a part of Ada Street's ongoing Ada for the Arts program, which strives to spread the love in the art community and raise funds for Chicago arts. This Sunday's shindig supports Cock and Bull's theatrical efforts, dedicated to supporting local artists in their avant garde productions and events, specifically experimental endeavors that question the juxtaposition between opposing entities such as light vs. dark and comedy vs. tragedy. One thing's for certain: this backyard bash will be anything but tragic. It's a prime opportunity for food-lovers and art-lovers, two dovetailing artistic mediums, to intertwine for a leisurely afternoon.
Entry to the backyard bash earns bottomless pours of craft beers, wine, and several of Ada Street's signature cocktails. Popcorn will be on hand for snacking. The event runs from 3:00 pm until 6:00 pm.
Ada Street
1664 N Ada Street, Chicago
(773) 697-7069
Website
Matt Kirouac has been writing about food for publications in Chicago and around the country for several years now.
Follow Matt Kirouac on Twitter: @Mattsland