Talk & Eat
(and Tweets)
Talk & Eat is a round-up of memorable dining experiences, perfect meals, and new and good eats around town from our guest bloggers, Tweets and Facebook posts that take you behind-the-scenes of Check, Please!, and weekly tips about what's on the show this week. Join the conversation by clicking "Discuss"!
Become a "Talk & Eat" Guest Blogger >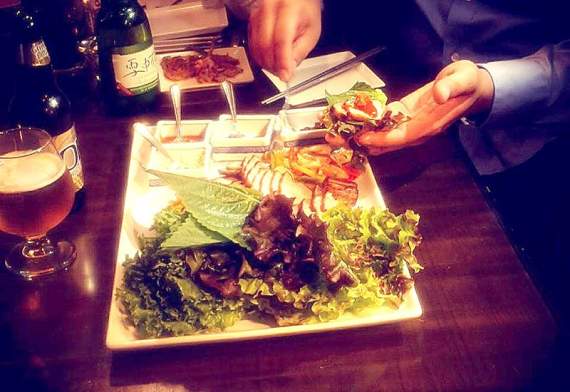 Hello!
I hope you enjoyed the first episode of the new season of Check, Please! Be sure to tune in tonight as we have another great show in store. The restaurants this week are quite an assortment. TTOWA is a Korean restaurant; TWO serves seasonal, sustainable, small plate, farm-to-table fare; and Flo & Santos is a near-South Side pizza and pierogi joint. Seeing as I am half Italian and half Lithuanian, I loved learning about a place that serves both pizza and pierogi.
Read more